Photo Detector ICs
Next generation PDIC for Optoelectronic Switch
■

Photo Diode IC for Optoelectronic switch (built-in logic)
Photoelectronic switch IC with all built-in functions.

An electromagnetic shield is not required due to the built-in unique electromagnetic shield on the light receiving surface.

Two split light receiving surface (0.7mm×0.7mm×2)

Emission pulse width is 0.5μsec, power consumption can be halved.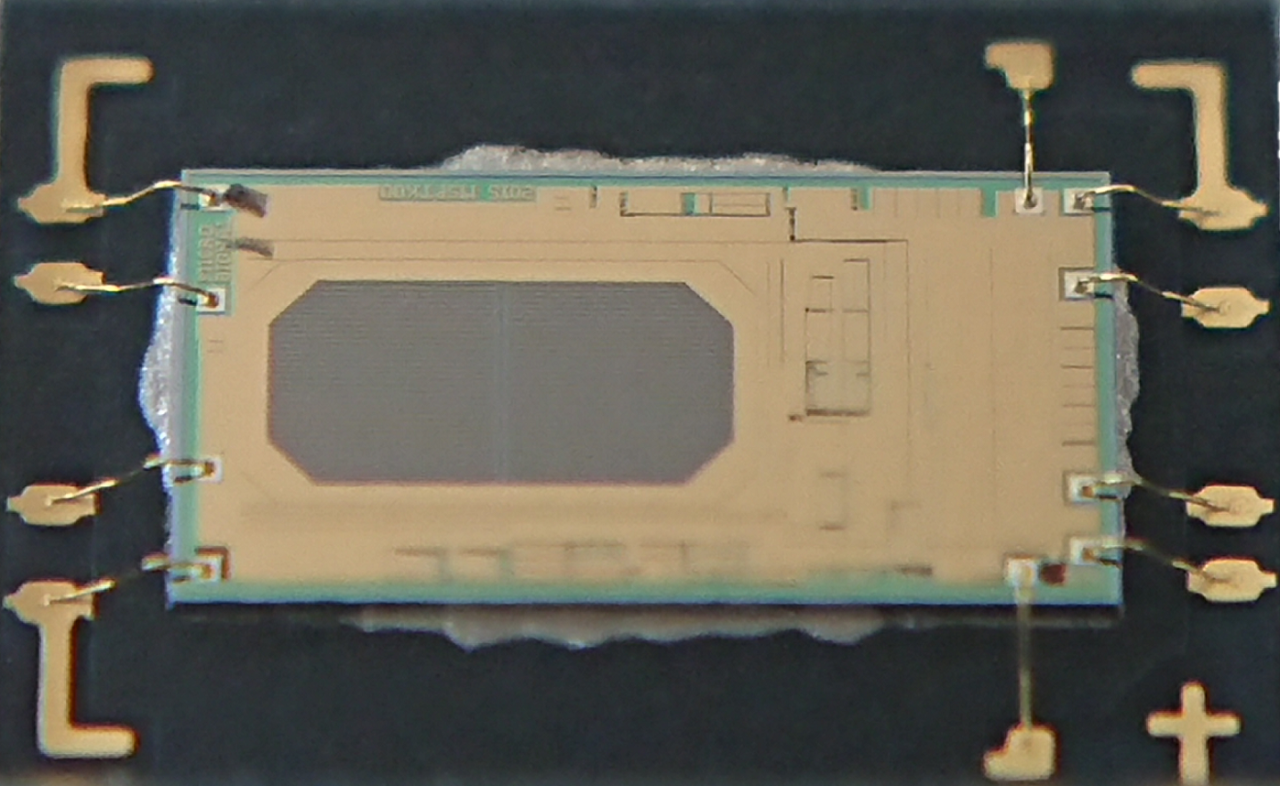 ・Photoelectric switch light receiving sensor
(built-in LED driver)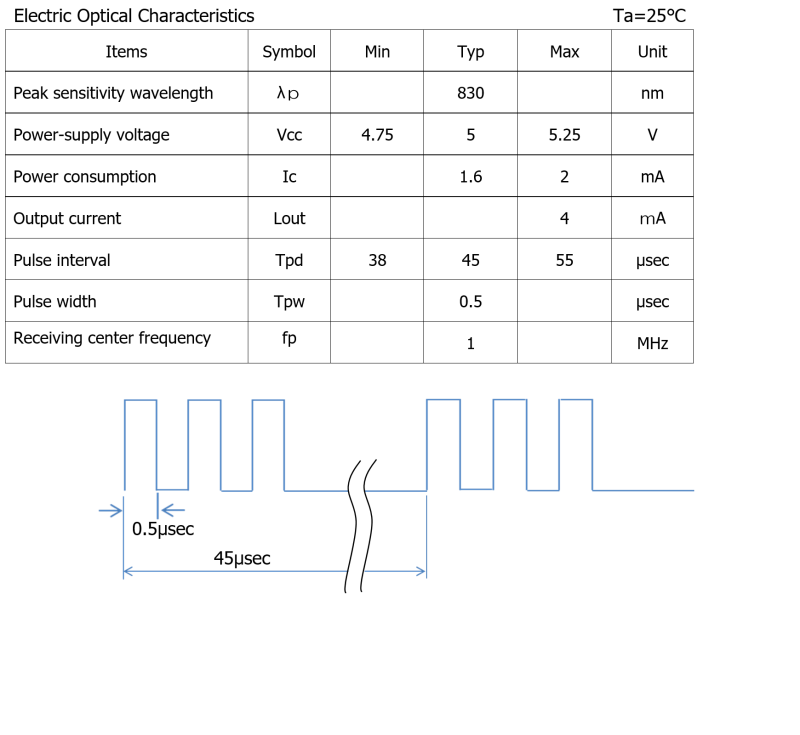 ---
---
■General-purpose analog photodetector IC
Low capacitance and low noise are realized by our unique light receiving element.

Uses our unique shield structure that is not affected by external electromagnetic noise.

Built-in coupling capacitor for DC cut removes disturbance light near DC.
・Light receiving part of various optical sensors
・Built-in coupling capacitor removes disturbance light near DC
・Low noise: Equivalent noise level -78dBm (15pW TYP)
・Resistant to external electromagnetic noise
・Light-receiving surface size (0.7mm×0.7mm)
Circuit Block Diagram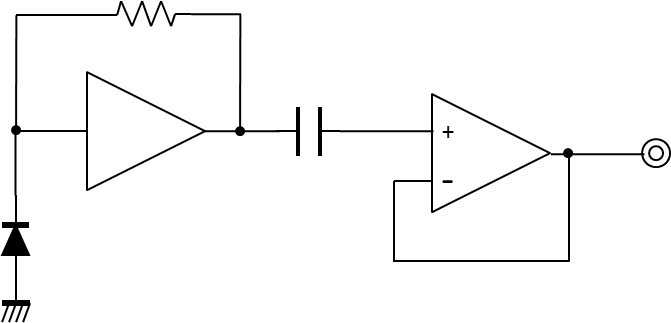 絶対最大定格(prelimiary)

電気・光学的特性(prelimiary)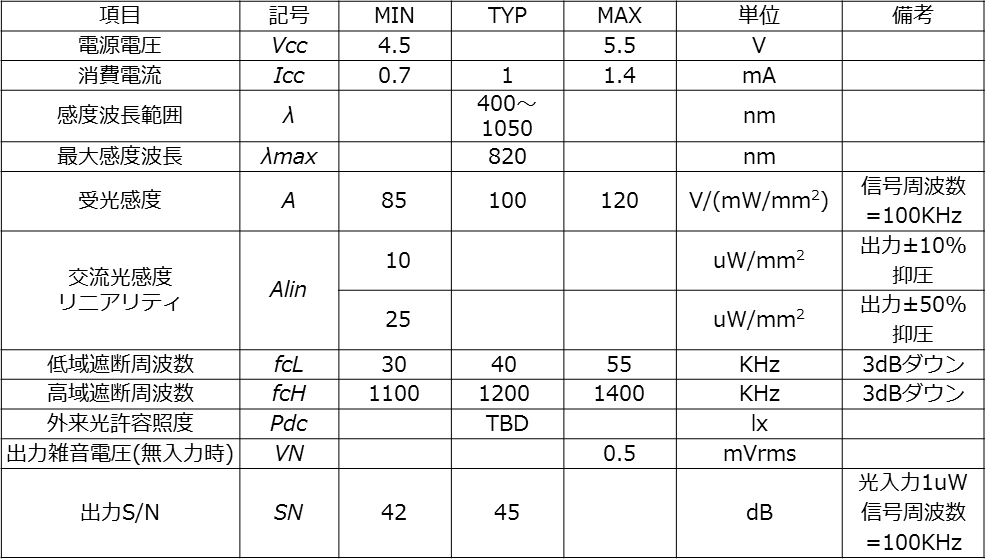 外形寸法(preliminary)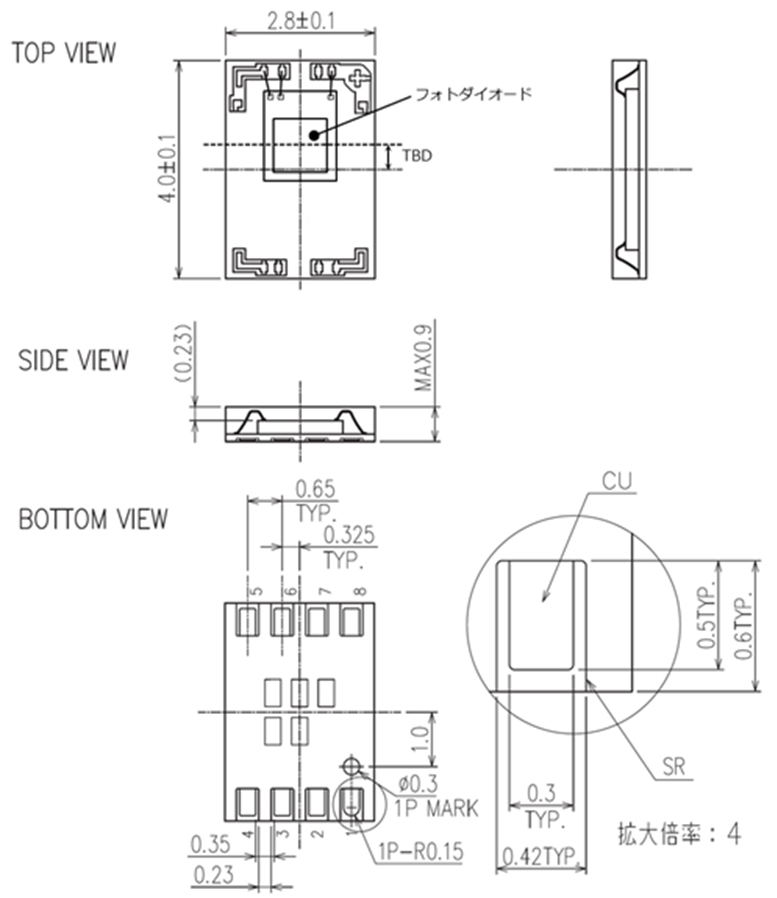 TEL:+81-774-43-7730
FAX:+81-774-43-7750
email: sales@microsignal.co.jp