【Topics】
Micro Dot PD IC (Photo Detector IC)
January/7/2021 Creative Kyoto
Our DOTPD technology was introduced in the January issue.
November/28/2019
Our company got the Kyoto Technology Grand Prize Excellent Technology Award.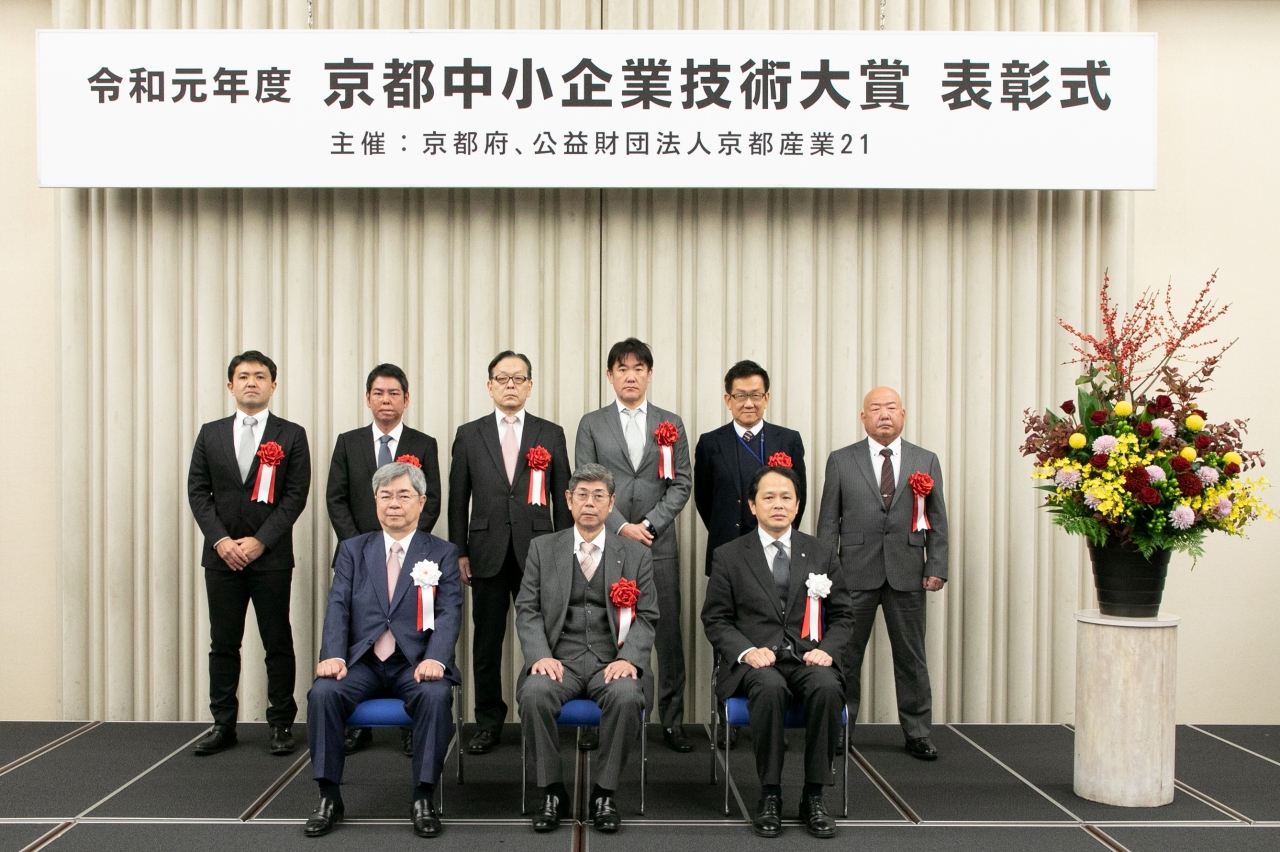 Kyoto Sangyo21

April/11/2018
Our company won the 30th Excellent New Technology/New Product Award.
Nikkan Kogyo Shimbun Resona Small and Medium Enterprise Promotion Foundation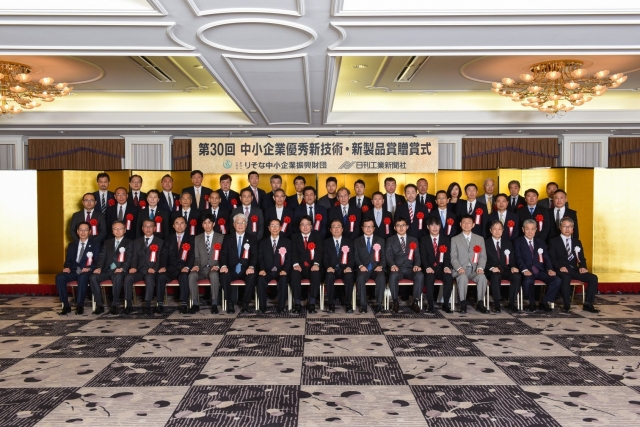 Nikkan Kogyo Shimbun
Innovative optical semiconductor products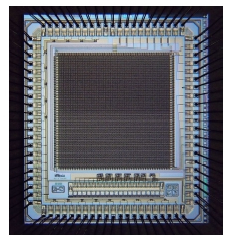 Our company has established an IC (integrated circuit) development environment, and develops and manufactures full-custom ICs.
We have established a business model as a semiconductor fabless manufacturer by utilizing semiconductor foundries around the world and establishing a system that can provide products using cutting-edge LSI processes.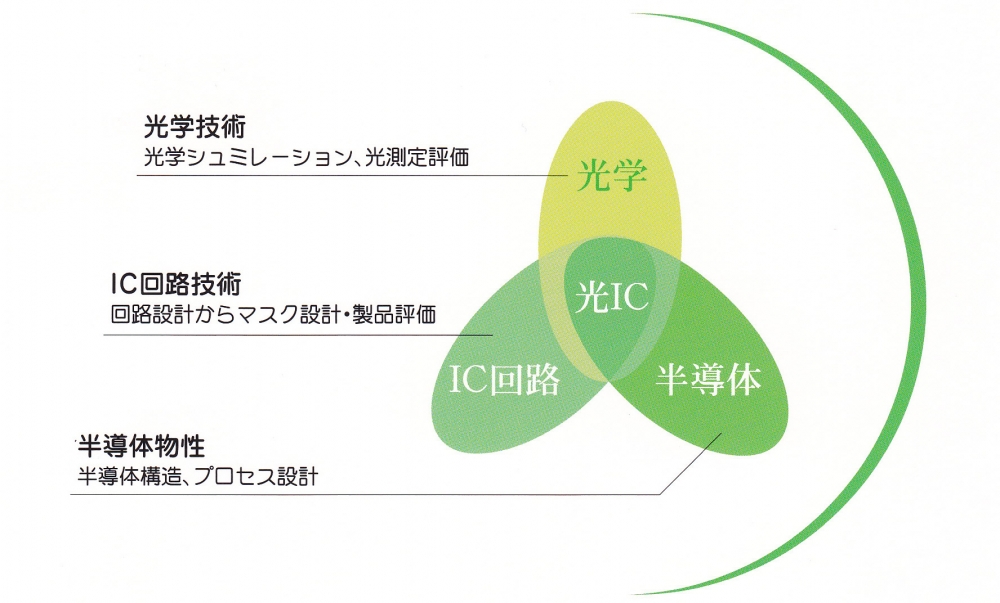 新開発の製品ラインナップ
製品名
概要
特徴
Photo Diode IC for Optoelectronic Switch

A photo diode IC that outputs the presence or absence of an incident light signal and the amount of light as a voltage waveform.

Performance is improved compared to other companies' products.

5X faster

More than double the S/N

No external shield required

Frequency 1MHz

High linearity


low noise

Resistant to external

electromagnetic noise

Light-receiving surface

(0.7mm x 0.7mm x 2 pieces)

Short distance optical wireless IC

High speed photo IC

A photo IC that outputs incident light as a voltage waveform.

Our original photo ditector makes low capacitance and low noise possible.

Contains a coupling capaciter for cutting DC and therefore removes noice interference.

Contains a coupling capaciter for cutting DC and therefore removes noice interference.

Low noise:noise equivalent power level -44dBm (45nW TYP) ※100MHz LPF when externally attached

Light receiving area size 1.5mmx1.5mm)